"Choose us!" so many companies tell us, and there's usually a reason why we listen; or why we don't. Last week, I was hunting for stationery. This isn't far out of my normal routine: I like stationery, but I needed something specific. there are plenty of places to look, but I had limited time and did't want to get stuck in traffic for the rest of the afternoon.
OUR PROFESSIONALISM TAKES THE CUSTOMER SUCCESSFULLY FROM START TO FINISH OF THE IMPLEMENTATION OF A PROJECT, MAKING IT EASY TO FACE ANY IMPLEMENTATION CHALLENGES TOGETHER.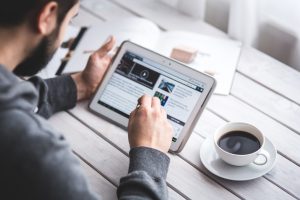 We believe in customer satisfaction so much that we have built the survey tool right in our ticketing system. This is to allow our clients to give us immediate feedback. Their responses are immediately reviewed and shared with each technician. We have a great relationship with our vendors.We're the right technical partner to have by your side if you're a startup or company looking to bring a new idea to life. We tailor our services to meet your needs and use top-notch technology selected specifically for your project after thorough analysis. We're always ready to roll up our sleeves and start doing the heavy lifting required to bring an excellent product or service to market.
1.You get a free consult
We'll take the time to discuss your business needs thoroughly and guide you towards the best solution. The consult can be conducted over Skype, or we can meet in person in the Netherlands.
2.You get a free estimate
We invest time in proper planning. You will receive a rough estimation including the project plan, detailing phases and skills needed, as well as requirement analysis and project creation and maintenance costs.
3.You get detailed estimations after the project starts
Once the project starts, we will go through a definition phase together, followed by a detailed estimation.